Whether speaking of Nick, Joe or Kevin, the Jonas Brothers have been sung to in cars, plastered on walls, and even tackled on occasion, for years. Some have been fans since the origin years, while others may be tuning into a specific brother just now. But no matter the case, fans everywhere can agree that the three stars have changed quite a bit since their debut. In order to really understand the evolution of the Jonas Brothers, here is a little timeline. Enjoy.
---
2005/2006
Although the boys sang singles and performed previous to 2005, their big arrival did not come until 2005. President of Columbia Records heard a Nick Jonas track, and wanted to sign Nick, but then heard a track by all of the brothers and chose to sign them as a group instead. The boys released their first album in 2006, called It's About Time. It was a "limited release" meaning only 50,000 copies. Soon after, Columbia decided to drop the Jonas Brothers. They would regret that decision.
2007
The Jonas Brothers signed with Hollywood Records, and released their album "The Jonas Brothers" and became #5 on the Billboard 200, selling over 2 million copies.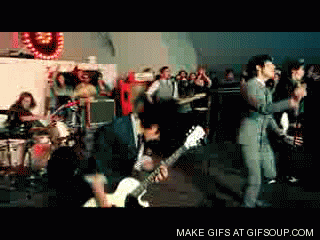 In addition, they signed with GAP making commercials for Baby Bottle Pops.
2007 was also the year that the boys made their acting debut on "Hannah Montana" in its 42nd episode, "Me and Mr. Jonas and Mr. Jonas and Mr. Jonas."  Soon after, they toured with Miley Cyrus a.k.a. Hannah Montana as her opening act.
2008
The boys continued their acting career in 2008 with their show "Jonas Brothers: Living the Dream," which ended in 2010. It followed their tour through America, with the second season being their European tour.
They also starred in "Camp Rock" as the band Connect 3, along with Demi Lovato. The film's soundtrack sold over 188,000 copies in its first week and the movie ended up getting over 8.86 million views.
In August, they released their third album titled "A Little Bit Longer" featuring favorites such as "Burnin' Up." The album sold over 525,000 songs in its first week, going on to sell over 2 million copies,, making it their second platinum record. The release was followed by their "Look Me in the Eyes" tour.
2009
In February, "Jonas Brothers: The 3D Concert Experience" was released in theatres, and became the sixth highest grossing concert film ever. In May, their second show, "JONAS", debuted on Disney Channel.
https://www.youtube.com/watch?v=jZS0OytX41s
The band released their fourth album, "Lines, Vines and Trying Times", but failed to reach up to the hype of their previous albums. Soon after, the Jonas Brothers confirmed they were taking a hiatus. During this time, Nick Jonas started the band Nick Jonas and the Administration, which ended in 2011.
2010-13
During their hiatus, the boys branched off in different directions. Kevin starred in reality show "Married to Jonas," about his life with his wife Danielle Deleasa. Joe was featured as a guest judge on American Idol, as well as appearing in a few TV shows and worked on a solo album, "Fastlife", but it received little attention. Nick went on to perform in Les Miserables on West End as Marius Pontmercy, as well as Eli in Mr. Sunshine and Ryan in Last Man Standing.
In September of 2010, "Camp Rock 2: The Final Jam" was released, achieving huge commercial success.
In May of 2012, it was officially announced that the Jonas Brothers were leaving Hollywood Records. They continued to make a fifth album, after buying the rights to their music. The Jonas Brothers released "Pom Poms" and "First Time" in 2013, but in October, their fifth album and tour was cancelled and the band was officially announced as over.
2014
Nick Jonas began his solo career in 2014, debuting Chains and Jealous, going on to be Top 10 in the Billboard 200. He released his second studio album in November that hit number 6 on the charts. He also started Safehouse Records with Demi Lovato and Phil McIntyre.
Joe Jonas worked with producers such as Malay and Mattman and Robin, but spent the majority of 2014 wondering what to do next.
Kevin continued to star in Married to Jonas with his wife, and they welcomed their first daughter in February. 
2015
Nick released "Levels" as the lead single to a re-released version of his debut album, Nick Jonas X2. He also starred as Boone Clemens in comedy horror series Scream Queens.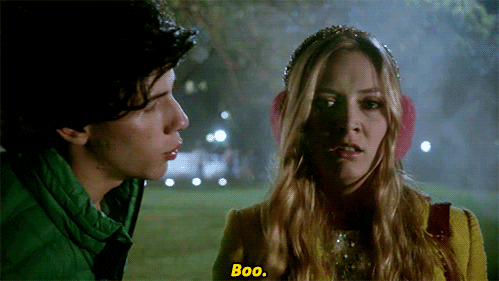 Joe started the band DNCE in 2015, debuting their single "Cake By the Ocean" which played on the radio over and over for weeks.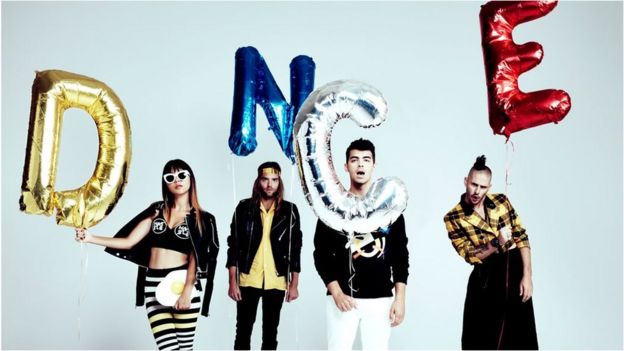 Kevin continued his show, but mainly spent time focusing on his family.
2016
Nick Jonas released "Last Year Was Complicated", hitting the Billboard 200 as number 2 with his song "Bacon" reaching top popularity. He co-headlined with Demi Lovato in the Future Now Tour and starred in a drama film Goat alongside James Franco.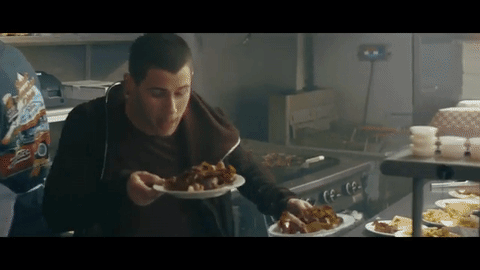 Joe Jonas, with his band DNCE, went on Selena Gomez's Revival tour, and have just announced their own tour coming soon.